AXIS Q8642-E PT Thermal Network Camera – Sometimes you need a slow, steady pan. Other times it's important to be on the spot in a flash. With the responsive AXIS Q8642-E PT Thermal Network Camera, you set the pace for unobstructed and far-reaching thermal detection of expansive outdoor areas.  
Informations about AXIS Q8642-E PT Thermal Network Camera
A video analytics powerhouse
AXIS Q8642-E's powerful processor lets you add the strength of the market's widest selection of video analytics solutions to your surveillance solution. For example, video analytics applications from Axis and our partners support swift and appropriate response to detected events by analyzing them, automatically dismissing non-threatening ones and instantly notifying security staff of potentially critical situations. Your staff can then view sharp, detailed footage to determine the precise nature of the threat – and act accordingly.
Swift and smooth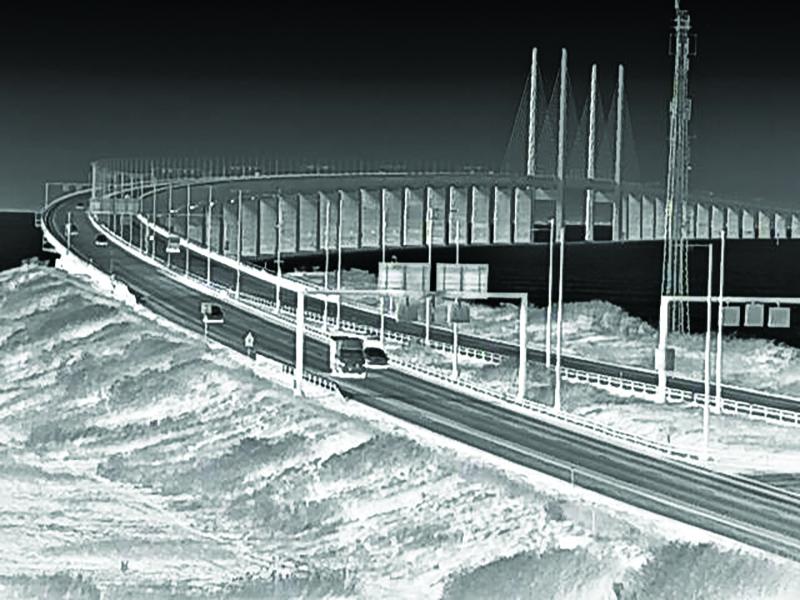 AXIS Q8642-E lets operators choose between really slow or super-fast pan (from 0.05 to 120 degrees per second) and tilt movement (from 0.05 to 65 degrees per second). So they get smooth and jerk-free panoramic viewing when they need it and can respond quickly to events. The camera can be column-mounted, on poles or walls for a 360° panoramic view and a ground-to-sky view from -90° to +45°. It can withstand high winds when it's in motion of up to 47-meter per second (106 mph). To accommodate any thermal PT mount model with a different lens option than AXIS Q8642-E, please see AXIS Q1942-E PT Mount.
Far + wide + sharp = accurate
AXIS Q8642-E features VGA 640×480 thermal resolution for wide-area coverage and a long range: in other words, a single camera captures events taking place in a large area and at great distance. In addition, thanks to a combination of dynamic histogram equalization, enhanced local contrast and dynamic sharpening, AXIS Q8642-E improves image contrast for sharp video with great detail in all conditions. And electronic image stabilization keeps the picture smooth even when the camera is exposed to vibrations. The result is outstanding detection capabilities and fast and easy visual verification of the nature of detected events. You can either dismiss them – or do something about them – so false alarms are kept to a minimum.
Fast and easy
AXIS Q8642-E's slim design and many available accessories let you install it anywhere you want. It has an SFP slot, so it supports cost-effective, long-distance fiber-optic connection. A 22 meter (72 feet) long, heavy-duty power cable is available as optional accessory. Designed for outdoor use, the cable has 3-wire, 12AWG and a jacket diameter of 10 mm (0.4 in).
Detection ranges
Focal length
Viewing angle
Detection
mm
Horizontal
Human:
1.8 x 0.5 m
Vehicle:
4 x 1.5 m
m
yards
m
yards
Detection (1.5 pixels on target)
60
10°
1833
2005
5623
6149
Recognition (6 pixels on target)
60
10°
458
501
1406
1538
Identification (12 pixels on target)
60
10°
229
251
703
769
The detection ranges are calculated with Johnson's criteria and vary in different weather conditions.