Together with intelligent analytics, thermal cameras detect people, objects and incidents in complete darkness or in other challenging conditions such as smoke and dust. The high level of contrast in thermal images make for great accuracy when thermal cameras and analytics are used together: False alerts are kept to an absolute minimum because environmental conditions such as lighting changes, rain, snow, moving vegetation, insects, reflections, and shadows are much less likely to erroneously set off alarms.
Thermal cameras and analytics: a perfect partnership
When equipped with the AXIS Perimeter Defender or AXIS Guard suite, Axis thermal cameras send accurate notifications to alert staff to situations where intervention is required. Or visual cameras can be triggered to start recording or to zoom in on an area when a thermal camera detects an intruder, allowing security staff to visually access the situation and then act according to what they find. The result? Organizations can protect their premises without the need for constant staff presence.
Reliable thermal detection with low rate of false alarms
Since thermal cameras are less sensitive to problems with light conditions and shadows, they can achieve higher accuracy and less false alarms than conventional cameras in most applications. Thanks to a superb thermal image contrast, AXIS Q1941-E reliably detects and gives a fast verification of the situation, e.g. in perimeter surveillance. With five lens alternatives (7 mm, 13mm, 19 mm, 35 mm and 60 mm), the network camera can optimize detection performance to meet most application requirements.
Smooth video and low storage requirements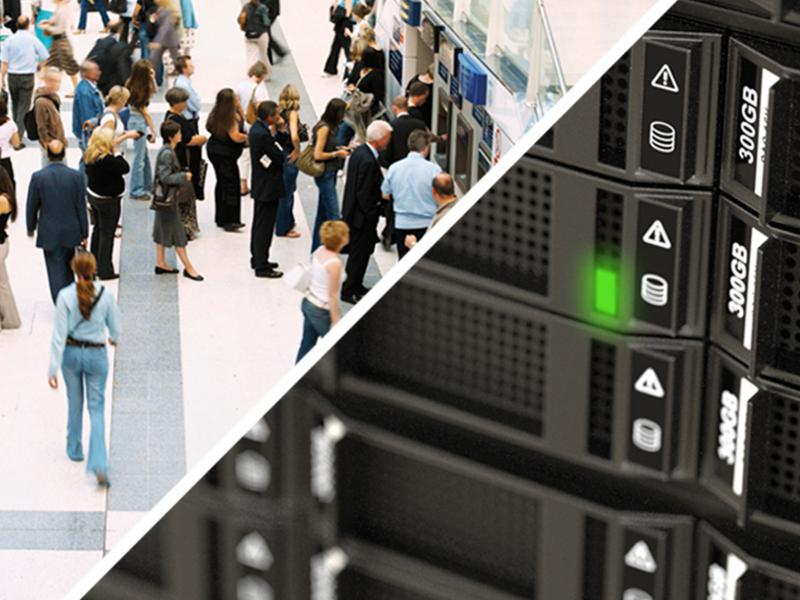 A thermal camera is mainly used for video analytics and detection in those restricted areas where no one should trespass or walk around. Based on these premises, the video shows no motion at all, unless an intruder is detected. Supporting Axis' Zipstream technology, AXIS Q1941-E filters out those areas with no motion, and it can focus on the parts of the image that are moving. This significantly reduces the bandwidth and storage required. Moreover, the Electronic Image Stabilization (EIS) helps the camera to provide a smooth live viewing when it is mounted on instable places and vibration can be perceived as an issue.
Detection ranges
Focal length
Viewing angle
Detection
mm
Horizontal
Human:
1.8 x 0.5 m
Vehicle:
4 x 1.5 m
m
yards
m
yards
Detection (1.5 pixels on target)
7
55°
200
219
613
671
13
28°
393
430
1205
1318
19
19.4°
567
620
1739
1902
35
10.7°
1028
1124
3153
3448
60
6.2°
1774
1940
5441
5951
Recognition (6 pixels on target)
7
55°
50
55
153
168
13
28°
98
107
301
329
19
19.4°
142
155
435
475
35
10.7°
257
281
788
862
60
6.2°
444
485
1360
1488
Identification (12 pixels on target)
7
55°
25
27
77
84
13
28°
49
54
151
165
19
19.4°
71
78
217
238
35
10.7°
129
141
394
431
60
6.2°
222
243
680
744
The detection ranges are calculated with Johnson's criteria and vary in different weather conditions.
Technical specifications
Surveillance only in the dark, or even all-day-around?
Find out why thermal cameras are reliable detection and recognition tools.
Models: AXIS Q1941-E 19 mm 8.3 fps / AXIS Q1941-E 60 mm 30 fps / AXIS Q1941-E 35 mm 30 fps / AXIS Q1941-E 13 mm 30 fps / AXIS Q1941-E 7 mm 30 fps / AXIS Q1941-E 60 mm 8.3 fps / AXIS Q1941-E 35 mm 8.3 fps / AXIS Q1941-E 13 mm 8.3 fps / AXIS Q1941-E 7 mm 8.3 fps / AXIS Q1941-E 19 mm 30 fps
Camera
 

| | |
| --- | --- |
| Image sensor | Uncooled Micro bolometer |
| Thermal sensitivity (NETD) | <70 mK |
| Thermal sensor resolution | 384×288 |
Video
 

| | |
| --- | --- |
| Max video resolution | 768×576 |
| Max frames per second * | 8.3 / 30 |
| Electronic image stabilization | Yes |
| Multiple color palettes | Yes |
Lens
 

| | |
| --- | --- |
| Focal length * | 19 / 60 / 35 / 13 / 7 mm |
| Horizontal field of view * | 19.4 / 6.2 / 10.5 / 28 / 55 ° |
| Vertical field of view * | 14.6 / 4.6 / 7.9 / 21 / 43 ° |
Compression
 

| | |
| --- | --- |
| Zipstream | Yes |
| H.264 | Baseline, High, Main |
| Motion JPEG | Yes |
System Integration
 

| | |
| --- | --- |
| Audio detection | Yes |
| Active tampering | Yes |
| Alarm inputs/outputs | 2 |
| Serial connectors | – |
| Video motion detection | Yes |
General
 

| | |
| --- | --- |
| Local storage (memory card slot) | Yes |
| Operating temperature | -40 to 60 °C |
| Outdoor Ready | Yes |
| IP rating | IP66, IP67 |