AXIS P1455-LE is an outdoor-ready fixed bullet camera that delivers HDTV 1080p resolution at up to 60 fps. Ideal for a wide range of surveillance scenarios, it offers enhanced performance and extended capacity for onboard analytics. It's particularly suitable for capturing scenes with lots of motion where it ensures smooth video with significantly reduced motion blur.

New generation camera
AXIS P1455-LE offers improved imaging, enhanced security features, and significantly more efficient video compression. It includes motion-adaptive exposure and it has extended capacity for onboard analytics such asAXIS Object Analyticsso you can detect and classify humans and vehicles. Furthermore, the camera offers smart pairing with edge-to-edge technology. When connected to the network, AXIS P1455-LE will detect all available devices so you can easily pair, for instance with Axis Network Speakers for two-way audio. This enables you to record audio and video in a precisely defined scene and if needed you can address intruders to scare them off.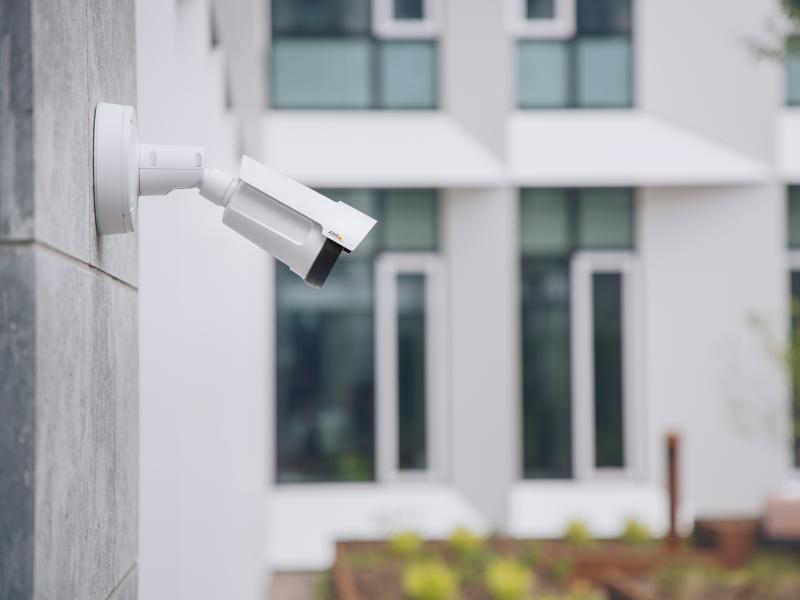 Excellent image quality day or night
AXIS P1455-LE offers HDTV 1080p resolution at a frame rate of up to 60 fps and delivers excellent image quality regardless of the light conditions. It includesAxis Lightfinder 2.0to capture images with more realistic and saturated colors and sharper images of moving objects. Even the darkest areas of the scene will be lighter and more colorful. WithAxis Forensic WDRyou're sure to capture high-quality images even when there's both dark and light areas in the scene. And, there's no need for extra lighting, thanks toAxis OptimizedIRyou get 24/7 coverage for surveillance in pitch darkness up to 40 m (131 ft) or more.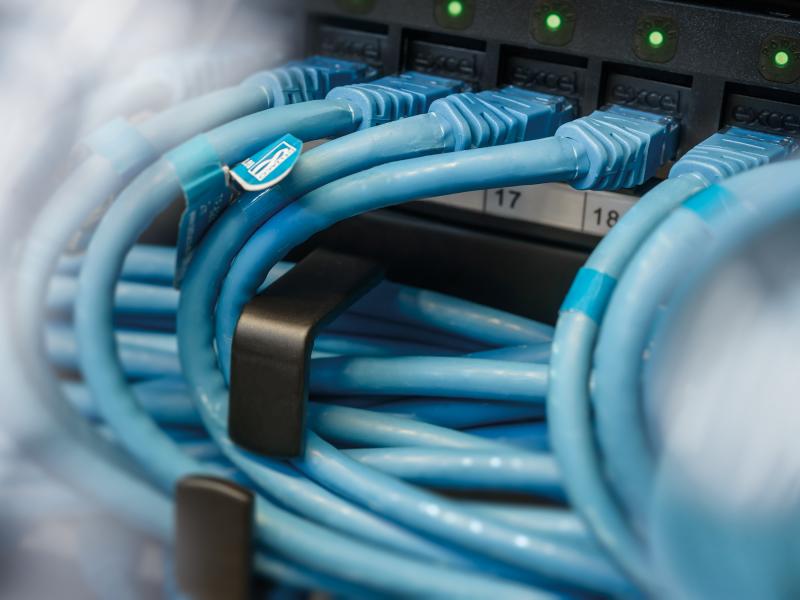 We've got you secured
Enclosed in a dust and vandal-resistant IK10-rated casing, AXIS P1455-LE includes shock detection and is protected against defocusing and impacts. This outdoor-ready camera is packed with advanced security functionality to prevent unauthorized access and safeguard your system.Axis Edge Vaultprotects your Axis device ID and simplifies authorization of Axis products on your network. Additionally, signed firmware andsecure bootguarantee that the firmware hasn't been compromised and ensure only authorized firmware is installed. And if needed, secure boot guarantees the camera is completely free of malware even after a factory default.
Technical specifications
Model: Camera Axis P1455-LE
General
| | |
| --- | --- |
| Remote focus | Yes |
| Remote zoom | Yes |
| Built-in IR | Yes |
| Local storage (memory card slot) | Yes |
| Operating temperature | -40 to 60 °C |
| Outdoor Ready | Yes |
| Vandal rating | IK10 |
| IP rating | IP66, IP67 |
| Designed for repaint | Yes |
| Sustainability |  PVC free |
Camera
| | |
| --- | --- |
| Image sensor | CMOS |
| Image sensor size | 1/2.8 |
| Sensor size in megapixel | 2.0 |
| Lightfinder | Lightfinder 2.0 |
| Wide dynamic range | Forensic WDR |
| Min illumination/ light sensitivity (Color) | 0.07 lux |
| Min illumination/ light sensitivity (B/W) | 0.01 lux |
Video
| | |
| --- | --- |
| Max video resolution | 1920×1080 |
| Max frames per second | 50/60 |
| Electronic image stabilization | – |
Lens
| | |
| --- | --- |
| Focal length | 3 – 9 mm |
| Optical zoom | 3 |
| Horizontal field of view | 114-37 ° |
| Vertical field of view | 58-21 ° |
Compression
| | |
| --- | --- |
| Zipstream | Yes |
| H.264 | Baseline, High, Main |
| H.265 | Yes |
| Motion JPEG | Yes |
Audio
Network
Security
| | |
| --- | --- |
| Signed firmware | Yes |
| Secure boot | Yes |
 Power
| | |
| --- | --- |
| Power (max) | – |
| Power (average) | – |